Holy Geebus. Where in the world did the last 6 months go?
I'm 27 weeks today and about to start on the end of this pregnancy. It's amazing to me how quickly it has all flown by - and really makes me stop and try to enjoy the rest of this experience. This little guy will be here before I know it. (Um, 3 months... hello!)
Here's what I looked like last week at 26 weeks exactly
And here, unfortunately, are what my feet look like. It's truly terrifying...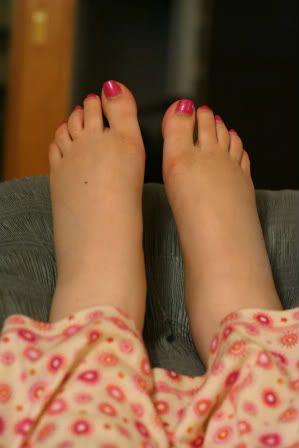 Thankfully, I'm still feeling really good. I haven't barfed in a month or so. I'm sleeping between the many nighttime bathroom breaks. (That god for Snoogle and dirty dreams...) And my energy is still holding strong. I'm LOVING the almost constant baby movement - even when it feels like someone is rearranging furniture inside my belly.
So far, I have to admit I'm one of the freaks that is really enjoying being pregnant. But I will also say, that I'm ready to meet this little guy.
Now, if only we could finally name him...