I've been trying for the last few days to get a picture of Grayson smiling. Sadly, I haven't been incredibly unsuccessful. But, even if I can't get them on film - I'm enjoying them in the flesh.
Here is the best I could capture - 3 weeks 5 days:
Sadly, I tried to get too close - and ended up with Cross-eyed Joe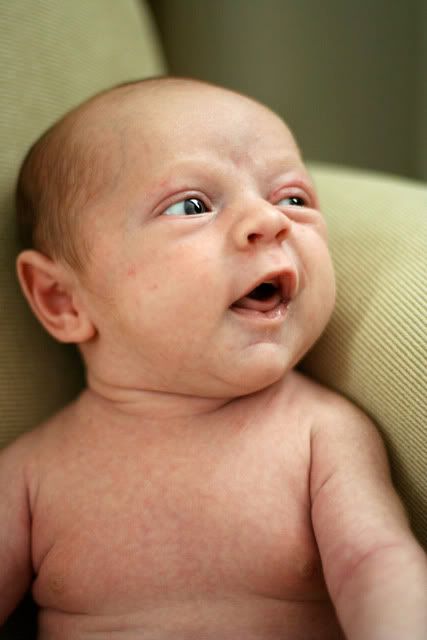 Too cute.