Alright
fokes
a decision has been made. (Finally, right?)
And once again - we picked a design that wasn't on the
initial
list. :) Go figure.
Koka
liked the softer yellow accents more than the bright orange, so I let him win this battle. (He's got to win sometimes, right?)
I went ahead and ordered the fabulously cute 'critter' prints from
Etsy
. Here is his full set: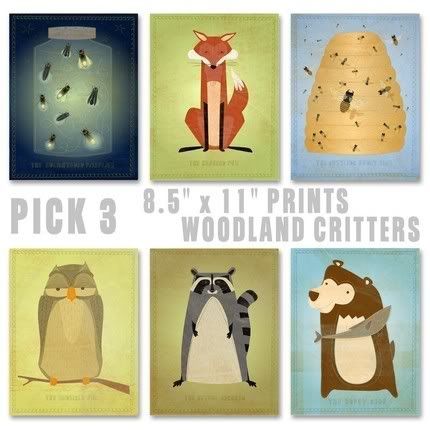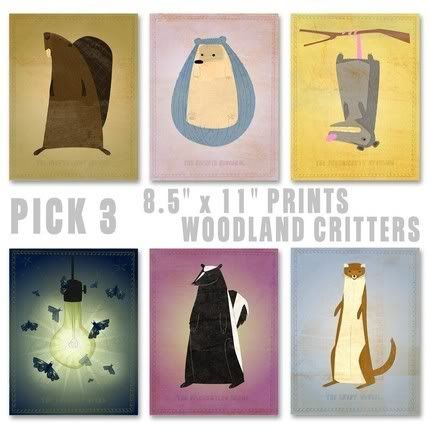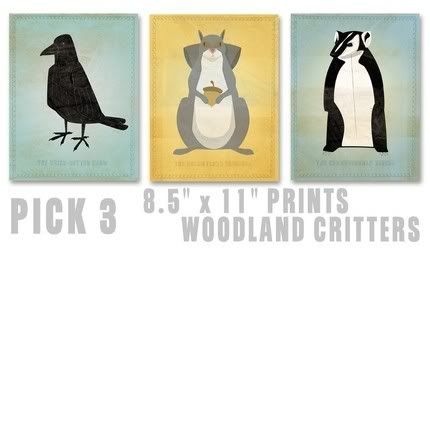 We ended up with the Bees and the Bear from the first sheet, the Opossum from the second sheet and the Squirrel from the last sheet .
(Although, watch out - I may pick up one or two more before the room is complete!)
Plus, I scored and managed to grab frames and matting at Michael's during the 50% off sale last week.
Woot
. I can't wait until they arrive.