I LOVE making progress. And this rooms, slowly but surely, is coming together.
Here it is with less crap on the floor and some drapes on the windows. (Yes, I still need to clean out the night stand!)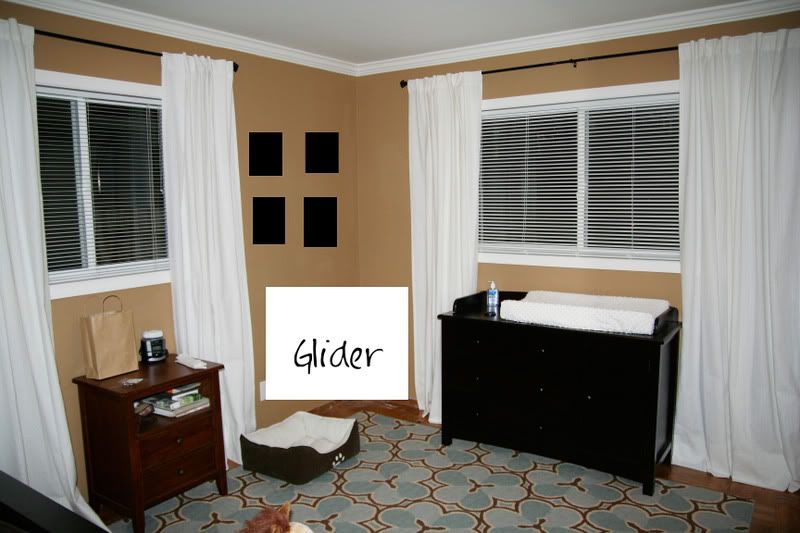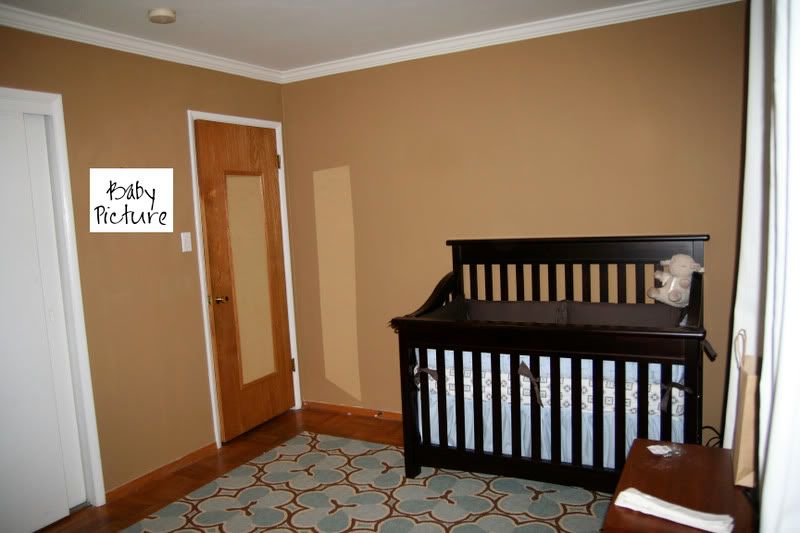 The question now, is what to put above the crib. Initially, we were going to put our
four "critter" prints
. But now those are going above the glider on the other side of the room.
(For reference, I ended up ordering the Bear, Opossum, Squirrel, and Weasel.)
I would imagine my best option is some kind of wall decal - and of course Etsy has a million options. Here is what I'm thinking for the Crib Wall: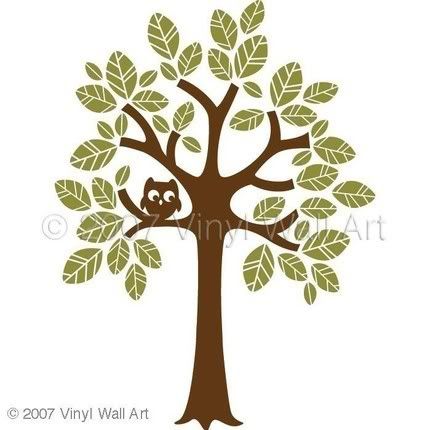 Or, maybe something like this:
I'm a little worried I have too much going on in the room - but I need SOMETHING behind that crib.
Anyone have any ideas?